When you weigh what aging-in-place modifications to make, a significant consideration is the effect your changes will have on the resale value of your home.
Will they help or hurt?
One takeaway: Look to universal design modifications — hands-free faucets and dimmer switches, for example — that benefit multiple generations. Those won't hurt resale value. After all, institutional-style designs and permanent features like exterior metal ramps may make a home less attractive to future buyers.
The other universally appealing modifications that can improve your home's value include a full bathroom on the main floor, lever door handles, smart lighting systems, and doorways at least three feet wide.
Those that detract from resale value include permanent exterior ramps (if you need a ramp, look for a temporary one that can be removed easily), an elevator, and walk-in bathtubs.
Another consideration is money, and aging-in-place features, includes converting a first-floor living space into a bedroom and bathroom ($100,000-plus), installing grab bars in a bathroom ($600 to $750), and installing a temporary ramp ($1,500 to $1,800) or a permanent one ($22,000-plus).
Bathroom Renovation Trends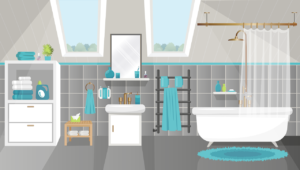 The annual Houzz Bathroom research is always a good read, whether you want to make tweaks to be sure your bathroom is keeping up with trends or if you're planning a major renovation.
Here are some highlights from the Houzz Bathroom Trends Study.
The biggest trigger for bathroom renovations is an outdated style. This year, 87% of respondents changed the style of their bathroom, with a transitional look being the top choice (25%). That was followed by contemporary and modern (16% each).
The transitional style has been steadily gaining ground in recent years. In 2018, just 16% chose it, but by 2021, 19% opted for it. This year's least popular styles include Mediterranean, Rustic, Craftsman, and Eclectic (all at 2%).
There's also a shift in taste around vanities. Though white is still the leading color (32%), 30% opted for wood.
In addition, the popularity of multicolored countertops slid by four percentage points, with most choosing solid colors, including white (59%), gray (10%), and beige (9%, up by two percentage points).
Other motivators for renovating include:
Finally having the money to make upgrades (28%)
Improving resale value (28%)
Personalizing a recently purchased home (22%)
Safety or health risk, including removing toxic materials and mold (9%).
Homeowners are budgeting more to upgrade their primary bathrooms, with the median spend rising 13% to $9,000. Spending by homeowners with bigger budgets (the top 10% of project spending) jumped by 17 percent to $35,000 or more.
Forty-one percent of homeowners say they use their newly renovated bathroom as a place to rest and relax. Features contributing to that vibe include cleanliness, a lack of clutter, soaking in the bath, long showers, and natural light. Premium features that further enhance the space include a rainfall shower head (52%), dual shower (19%), body sprayer (16%), mood lighting (8%), and a soaking tub (71%).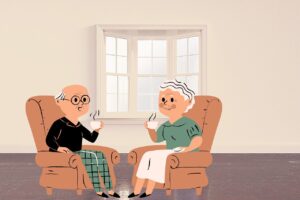 Arati Hammond is a Seniors Real Estate Specialist at Keller Williams Realty and Luxury Home Specialist.  You can reach Arati Hammond at 772-342-5599 or