You get the call every child dreads. It's about a sudden illness or accident. You catch a red-eye flight to get to your parent's bedside that night.
In addition to getting through mom's or dad's immediate health crisis, you realize that you probably have to sell the house.
Here are some ways to make the process of preparing and selling your parents' house efficient and less stressful.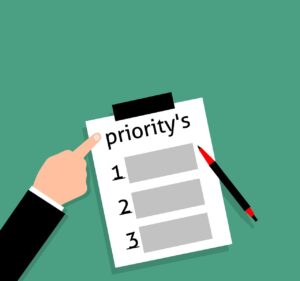 1. Legal hoops. Identify the challenges you'll need to manage to get the house sold.  Get a power of attorney so you can sign paperwork for your parents. If your parent has died and you're selling a property, check if there are barriers like liens or back taxes to settle. Determine whether the mortgage is paid off or if there's a reverse mortgage.  Your real estate professional or real estate attorney should be able to assist you.
2. Up-to-date information. Gather all the information about a home's systems and appliances, repairs, warranties, and so forth. Also list the changes and upgrades that have been made to the property and when the projects were completed. These could include the roof, HVAC system, appliances, etc.
3. Pick a pro. Pick a real estate professional who really understands your parents' market beyond just the business side of real estate. The person needs to understand local senior housing options, universal design principles, and the challenges of aging. You also benefit from someone who can connect you with local resources and services, such as home stagers, mortgage professionals, moving companies, and home healthcare providers.
4. Location, location, location. The old real estate saw about the importance of location can be critical to a seniors' well-being, especially as they face the limitations (mobility challenges and an inability to keep driving, for example) that aging brings. So look carefully at transit options, access to medical facilities, offerings by community and recreation centers, and proximity to retailers, restaurants, parks, and other things that are part of your parents' lives. When you're vetting properties, also consider how accessible such places will be if your parents are no longer able to drive.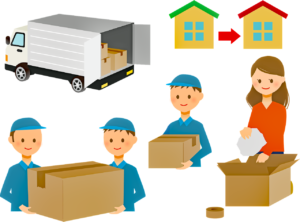 5. Decisions. Unless your parents can't make decisions, your role is to help them find the perfect home. Don't rush them or force them into options that you consider ideal. For example, you may be wowed by a home's design, aesthetic upgrades, and fancy appliances, but your parents may not care about those things. Maybe they'd prefer the house with old appliances and a dated kitchen because they love the spectacular garden. Weigh in with your opinions, but let them decide.
6. Clear timeline.  Seniors often are concerned about the details of the selling process, especially if they're still living in the house when it goes on themarket. Be certain that your real estate professional is sensitive and outlines the timeline for activities associated with listing and marketing the house. Those include the date the home will go on the market, when flyers and MLS tours will be available, when a lock box will be installed, when broker tours will begin, and what to expect during showings and open houses.
Arati Hammond is a Luxury Home Marketing Specialist and Seniors Real Estate Specialist at Keller Williams Realty.  You can reach Arati Hammond at 772-342-5599 or