If your family is considering a move to a multi-generational house, here are five considerations.
1. Legal implications. Meet with elder lawyers and estate planners to discuss how a house will be titled, how to minimize tax consequences when a family member dies, and the effect the living arrangement has on estate planning.

2. Financial obligations. Have a realistic discussion about finances. How much money can each person contribute? What are everyone's big and small – prescription drugs, tuition, cars, hobbies, and so forth — monthly expenses? How will those expenses shrink or grow? For instance, will an elderly family member need in-home, skilled nursing care? How much can you afford to spend on a house? Make realistic choices so that no one person is fully supporting the other.

3. Space considerations. Have an open discussion about everyone's needs and daily living expectations. What does privacy mean to each person? How do they want to spend their time? How do they relax? What kind of home spaces and amenities are important to each person?  Don't set yourself up for failure by, for example, buying a house with one bathroom.  Be certain there's appropriate space for everyone's comfort, privacy, relaxation, communal gatherings, and meals.  

4. Universal design. Be certain the house has aging-in-place features or that it can be retrofitted to include a bedroom or master suite on the first floor, 36-inch-wide doorways, walk-in showers, and other universal design elements critical to aging safely.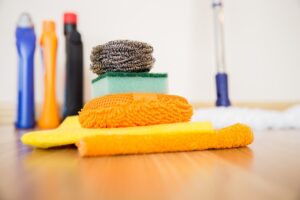 5. Daily chores. Decide how household duties be divided.  For instance, it may be an easy, organic process that is accomplished with open discussions. Therefore, there's no rigid agreement about day-to-day duties. But some families may prefer a more formal arrangement to minimize friction. Decide what works best for your family.

Don't Do This to Your Kids
Here's yet another entry in the don't-do-this-to-your kids category. They struggle to understand the parents' full financial picture, and their efforts are complicated when they find mysterious folders, notes on scrap paper, passbooks bunched together with rubber bands, and multiple accounts at multiple banks.
Just think of your own financial life and the shorthand and shortcuts you use to deal with your checking account, passwords, pensions, and stocks. Then imagine someone swooping in and trying to understand what you own, what you owe, and how to access accounts.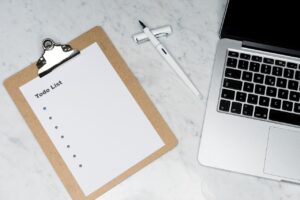 So do your kids a favor. 
Create a list with account numbers and passwords so they know about everything — assets, loans, mortgage payments, deeds, insurance policies, online account passwords, keys to safe deposit boxes, and so forth.
And be sure to tell them the safe place where the list is stored.
Arati Hammond is a Luxury Home Marketing Specialist and Seniors Real Estate Specialist at Keller Williams Realty.
You can reach Arati Hammond at 772-342-5599 or